Summer Classes
Can't stay away from dance? Join us this summer and sign up for our classes! This is a great way to stay motivated and active during our off season. Summer classes give you an opportunity to try new styles and to explore yourself as a dancer! Come dance with us!
Summer 2022:
*Please email us for questions.
kmcdancestudios@gmail.com
-Specify location, age and class you are interested in.
KMC Dance Studios- Summer Classes
Please click correct location to view summer class schedule.
August Refresher Classes- Robbinsdale & Shorewood locations.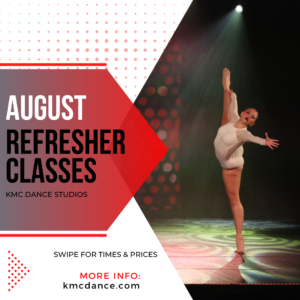 Times and dates available: Click Here!
August Refresher Classes- Arlington Location.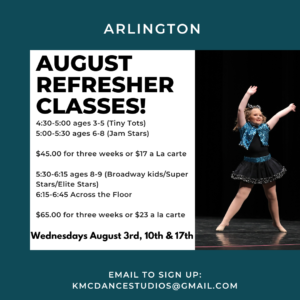 Full view of schedule, dates and prices- Click Here!
Check out our KMC Calendar for a full list of Summer Classes at your location!!