Kay Marie and Carol's School of Dance (KMC) has teachers who bring personal integrity and the philosophy of striving for excellence, together with a sincere concern for the needs of each student.
The studio continually offers the highest quality instruction with the emphasis on individual development.
We strive to expand each dancer's imagination, build self-esteem, promote self-discipline and help establish a positive attitude toward teamwork and cooperation with others.
Thank you for visiting and feel free to contact us for more information about KMC.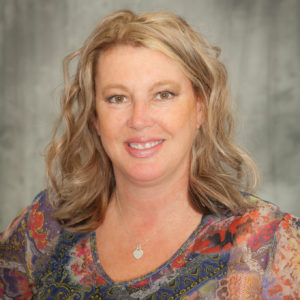 Shannon Harris - Owner & Operator
Shannon has been with KMC for over 40 years, she walked in at the age of 5 and dance quickly became an important part of her life. Her love for dance continued on as she grew up, first hired as an assistant, then becoming a teacher.  She has traveled across the country, attending conventions and learning from various choreographers. She choreographed and has performed for the Minnesota Timberwolves, Lynx and Vikings.  She has won many awards with her dances, including technique, entertainment, and choreography.
Upon taking ownership in 2016 of the Robbinsdale, Shorewood and Arlington studios, Shannon plans on continuing the values that have helped KMC get to where they are today.  She strongly believes in giving back to the community, making every child feel welcome and safe in the studio.  She loves teaching fun, challenging dances to kids and watch them take her vision and flourish.  She is excited for the future with the team she works with! She currently lives in Shorewood, has three sons, Connor, Gabe & Quinn.  In her spare time she loves gardening and spending time with her pugs.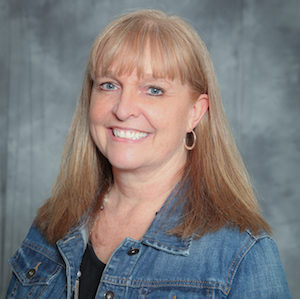 Mary Becker - Administrative Assistant - Human Resources
Mary has been affiliated with KMC Studios for over 20 years. Both her daughter, Molly, and her son, Jacob were dancers with KMC Studios for many years.  Mary's dance background includes dancing for area studios as a child and her high school and college dance teams.  Mary is a choreographer for Fridley Public Schools and Fridley Community Theater. Her day job is with Dieci School Finance as a HR Consultant.  She has a B.A. Degree in Elementary Education from St. Thomas University and a Master's in Human Resource Development from Clemson University. She lives in Coon Rapids with her husband Kurt and two dogs. Mary loves all things dance especially watching young people grow in their skill and artistry.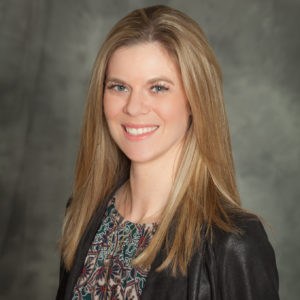 Krystl Adams - Show Unit and Youth Director
Krystl has been with KMC Dance for over 30 years. She stepped into the Robbinsdale location when she was four years old. Little did she know that she would fall in love with dancing, and her dance family. She competitively danced for over 12 years in group performances, duets, small lines, and as a soloist. At the age of 14 she started assisting young dancers and advanced to assisting performing lines known as the Show Unit at KMC. After graduating high school she began teaching classes of all ages. She has been teaching for over 20 years.
Krystl manages the Robbinsdale and Shorewood locations for KMC Dance. She now instructs all performing line classes. She is trained in ballet, pointe, tap, jazz, modern, lyrical and hip hop. Continuously growing her knowledge with dance, she has attended various conventions around the United States. Krystl has won many choreography and judge's awards over the years with her group dances, soloists, and duets. Numerous dances have gone to Nationals in Las Vegas, Wisconsin, and Ohio. Her love for dance grows and grows each year. Teaching children the art of dance brings such fulfillment to her life. She believes dance is great for your body and mind and the studio is a place to learn great values in life.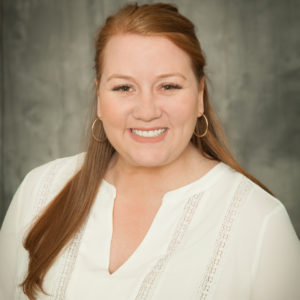 Gina Halvarson - Lyrical and Contemporary Director
Gina has been with KMC for over 20 years. Throughout her years at KMC she competed in large groups, small lines and as a soloist.  She also danced competitively on her high school dance team where she was captain and helped lead the team to State.  She became an assistant at the studio in high school and then became an instructor.
Gina teaches at the Robbinsdale and Shorewood locations. She teaches all ages from the preschoolers to our competition lines as well as runs the lyrical and contemporary program at all locations.  Trained in ballet, tap, jazz, lyrical and contemporary, she studied lyrical and contemporary in Los Angeles for a year to help further her knowledge. She helped lead many dancers to National events in Ohio, Michigan and Texas.  Some of her proudest moments included her students taking home multiple runner up finishes, and winning the title of national champion for Junior Small Lines, "Turn to Stone", Teen Small Groups "Ellis Island" She has also received the choreography award on multiple occasions.
The KMC teachers, parents and students have become a second family to her. Her goal in each class is to teach students the love of dance through positive reinforcement. Finding a dancer's individual strengths and helping them grow and achieve their goals is one of her greatest accomplishments.  She believes every child has a place at KMC. Teaching kids dance brings her enormous amounts of joy!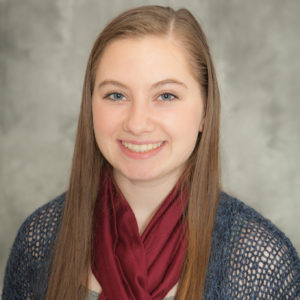 Taleigh Richardson - Youth and Hip hop Director
Taleigh danced at KMC for 15 years working her way up to competing in large groups, small groups as well as a soloist. She was also apart of her high school Dance Team on both performance and competition teams as captain. After graduating, Taleigh became an instructor for the studio, falling in love with dance even more.
Taleigh teaches at all three studio locations. She teaches every age the studio offers from preschoolers to our oldest competition lines. She leads the hip hop program at all locations as well as the youth program. Taleigh is trained in ballet, tap, jazz, lyrical, contemporary and hip hop. She has attended many conventions offered by competitions to further her knowledge in dance. Taleigh has found such a great love for KMC throughout the years. She is extremely grateful to continue on with the studio teaching all the kids what she loves most.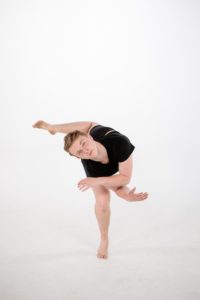 Jacob Becker - Director of Shorewood Show Unit
In addition to being an instructor at KMC, Jacob is a company member with the contemporary dance company Crash Dance Productions. Jacob started at KMC in the Mommy & Me class when he was just 3 years old. He then competed for many years with KMC and has received many accolades for his performance and choreography. At the regional and national level he has been recognized by many competitions as a top choreographer for his work with soloists, duet/Trios, and several groups within the KMC family. Jacob feels lucky to have a family like KMC to come to almost every day. He loves his dance family and knows he will always have them by his side, on and off the dance floor.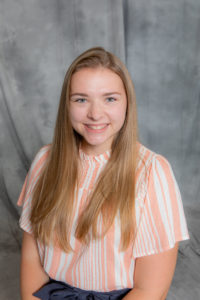 Lauren Sherman - Dance Instructor
Lauren started dancing at KMC at the age of 3 and continued on for the next 15 years. After graduating, she continued on at the studio as an Instructor. Throughout her years as a dancer, Lauren took classes in tap, jazz, ballet, hip hop, lyrical, and contemporary. She competed in groups, as well as solos and duets. In high school, she participated in dance team, dancing at State for 4 consecutive years and became Senior Captain. Lauren began working at the studio at the age of 15.
Lauren teaches at the Shorewood location with many of the competition lines. She is currently a student at the University of Minnesota, working towards a B.A. in Psychology.
In all of her years at the studio, Lauren has found another family at KMC. She loves watching all of the dancers progress, as well as getting to know them on a more personal level. She feels so lucky to have a job that brings her as much joy as teaching does.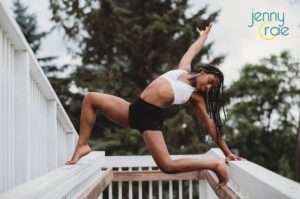 Jordan Case-Allan - Dance Instructor/Assistant Dance Instructor
Jordan has been loving to dance ever since she was a student here at KMC studios. Now that she is an alumni and has been teaching here since 2013 she has made many accomplishments. She has gone to the solo showdown at Hall of Fame dance challenge nationals for the past three years. She loves teaching , especially contemporary, lyrical, and hip hop. Giving her knowledge to the students is a joy to Jordan.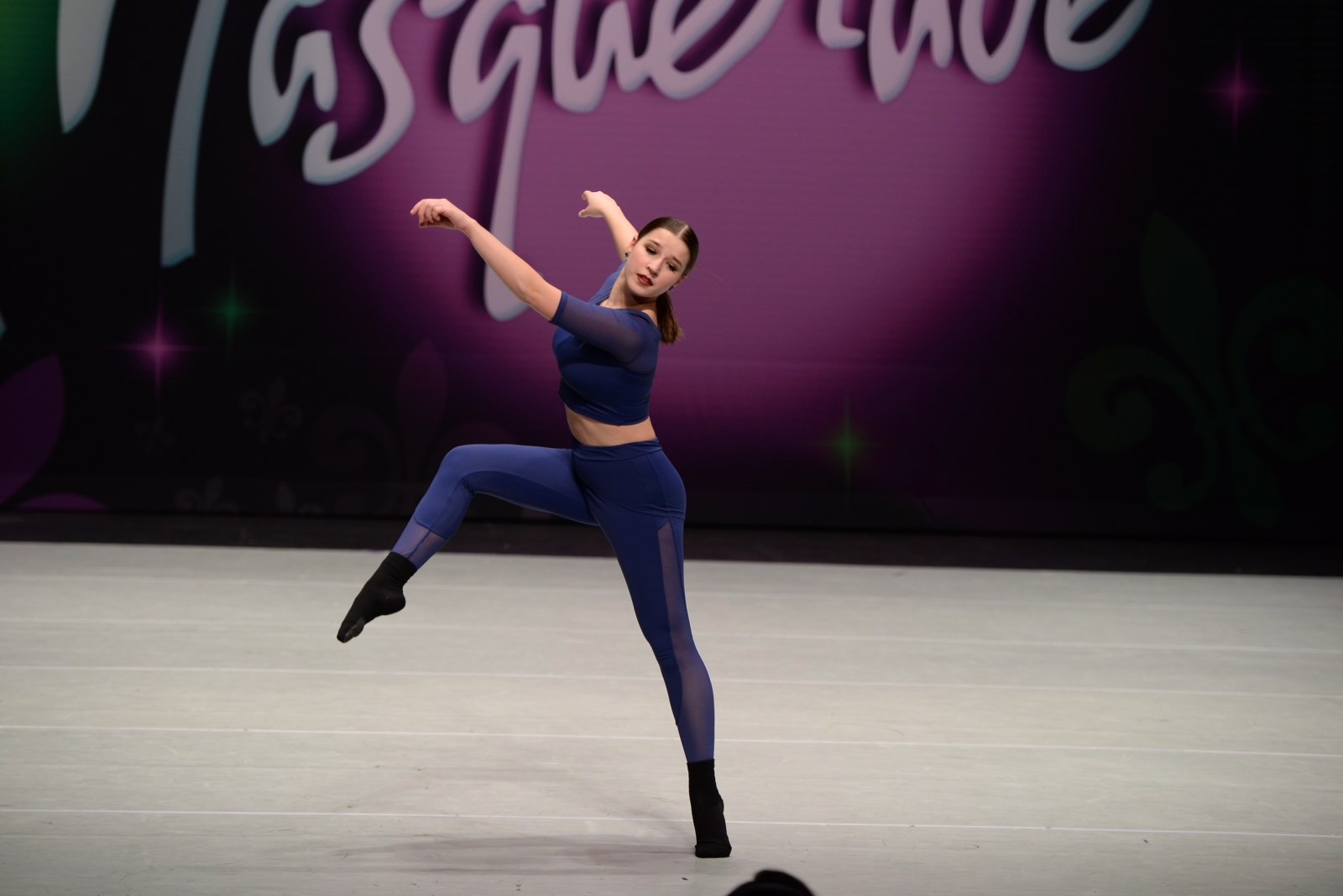 Grace Blackwell - Dance Instructor/Assistant Dance Instructor
Grace has been dancing at KMC for 14 years. She is beyond excited to be a part of the KMC instructing team. She loves being at studio where she feels included and loved by everyone. Grace dances and teaches at the studio several times a week and enjoys every minute of it. Grace says that there is no place she would rather be. The dancers and instructors at the studio are her second family. The amount of care, trust, and love shared through the studio is what makes Grace so happy to be a part of the family. She is very grateful for the zany group of people she can call her KMC family.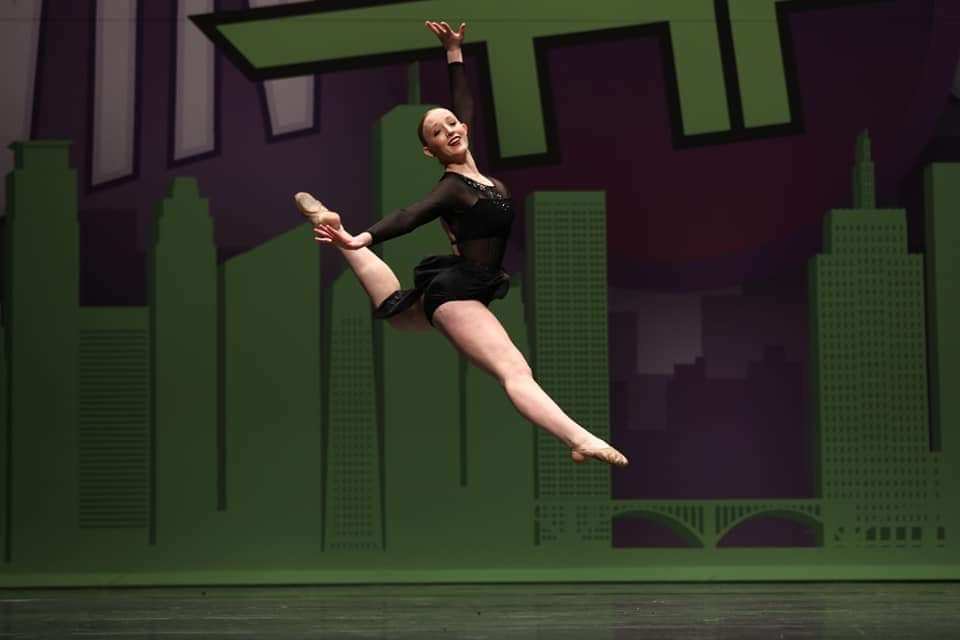 Lexi Frakie- Assistant Dance Instructor
Lexi has been dancing at KMC Robbinsdale since she was four years old, beginning in youth recreational classes. Developing as a dancer, she has participated in solos, trios, and competitive group dances. She loves the welcoming environment within the studio and the bond she has created with her friends and teachers. Outside of the studio, Lexi was a captain of the Armstrong High School 2020 Fall Dance Team where she developed many leadership skills and learned the importance of team bonding. She enjoys helping out in community events, and has volunteered at the Birdtown Half Marathon and the Robbinsdale Whiz Bang Days Parade. She loves working with kids and can not wait to assist classes this year!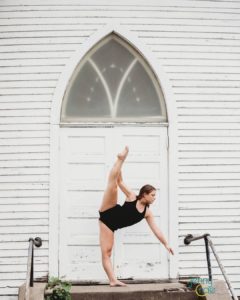 Maria Girod - Assistant Dance Instructor
Maria's bio to come soon.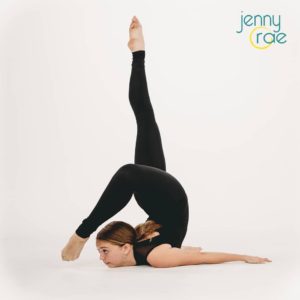 Grace Monson - Assistant Dance Instructor
Grace has been dancing with KMC for over 10 years and is thrilled to be part of the KMC instructing team. She is currently a teacher's assistant for multiple locations but considers Robbinsdale her home base. In addition to assisting, Grace has participated in a variety of group routines, solos and duets on a recreational and competitive level.  Over the last two years Grace has won first overall at the Hall of Fame nationals for her solo "Should Have"(2018) and her duet "Acceptance of the End" (2019).  Dance at KMC has been so much more to Grace than just a sport, its provided her with a second family and she is beyond excited to share her enthusiasm for dance with others.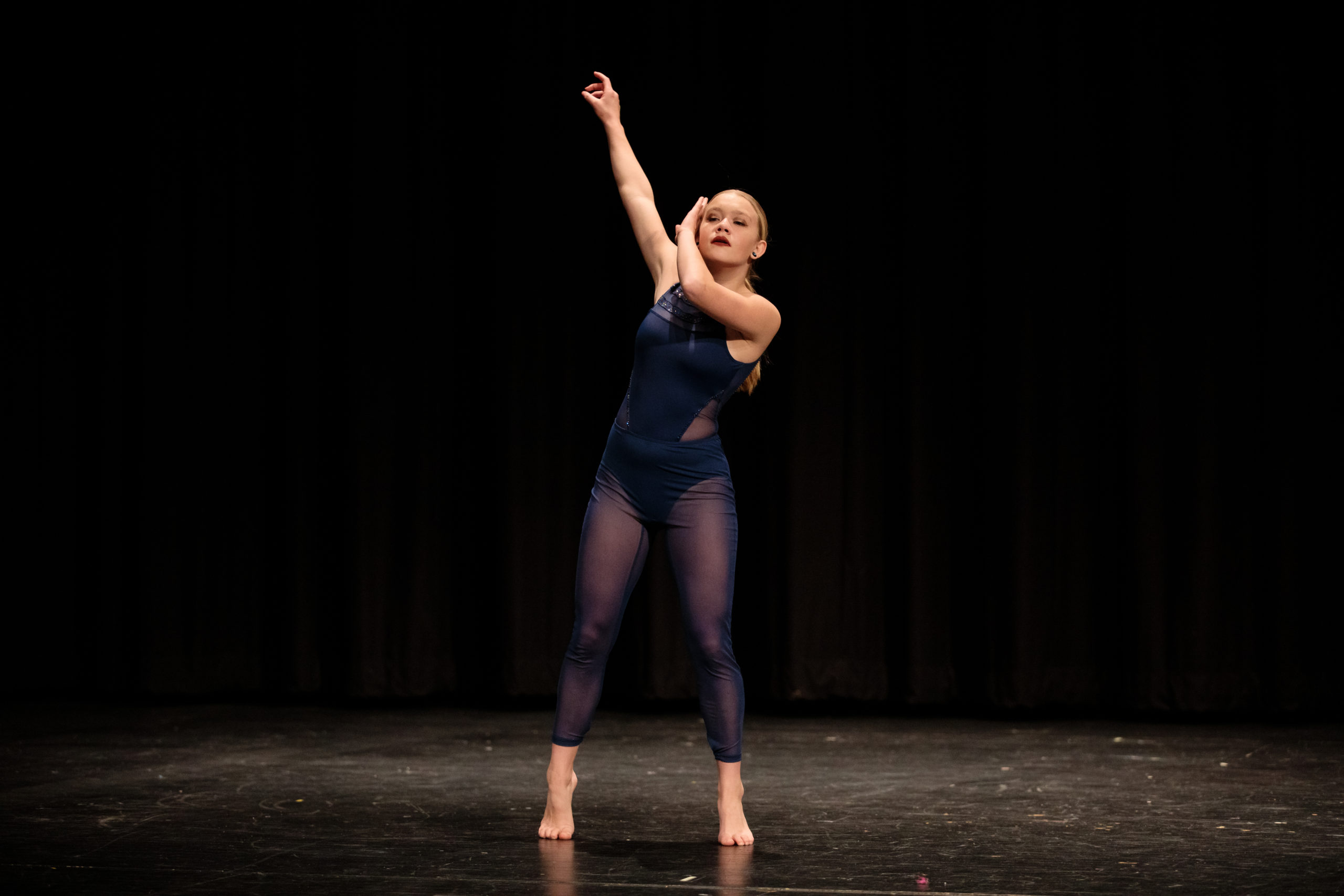 Maryn Pazdernik - Assistant Dance Instructor
Celebrating her tenth year of dance at KMC is Maryn.  Maryn is a "Rhythm" at the Robbinsdale studio and enjoys all the different genres of dance including ballet, jazz, tap, lyrical, pointe, and contemporary.  The year of 2020 will always be a year to remember! Many competitions through the year were either cancelled or highly regulated where all participants had to wear masks, perform hand hygiene with hand sanitizer prior to entry, extra cleaning/disinfecting procedures were implemented, and attendance was highly restricted.  However, this did not stop several KMC dancers from participating including Maryn.  She was thrilled be able to dance and compete at several local and national competitions.  Her teen division solo, "Searching for Solace," garnered several Grand Champion titles while her duet, "Lullaby," was awarded a Grand Champion title as well.  One especially important life lesson she learned this year is the studio is stronger together even when social distancing and dancing six feet apart!  Maryn is an assistant dance instructor on Wednesday evenings in her hometown of Arlington.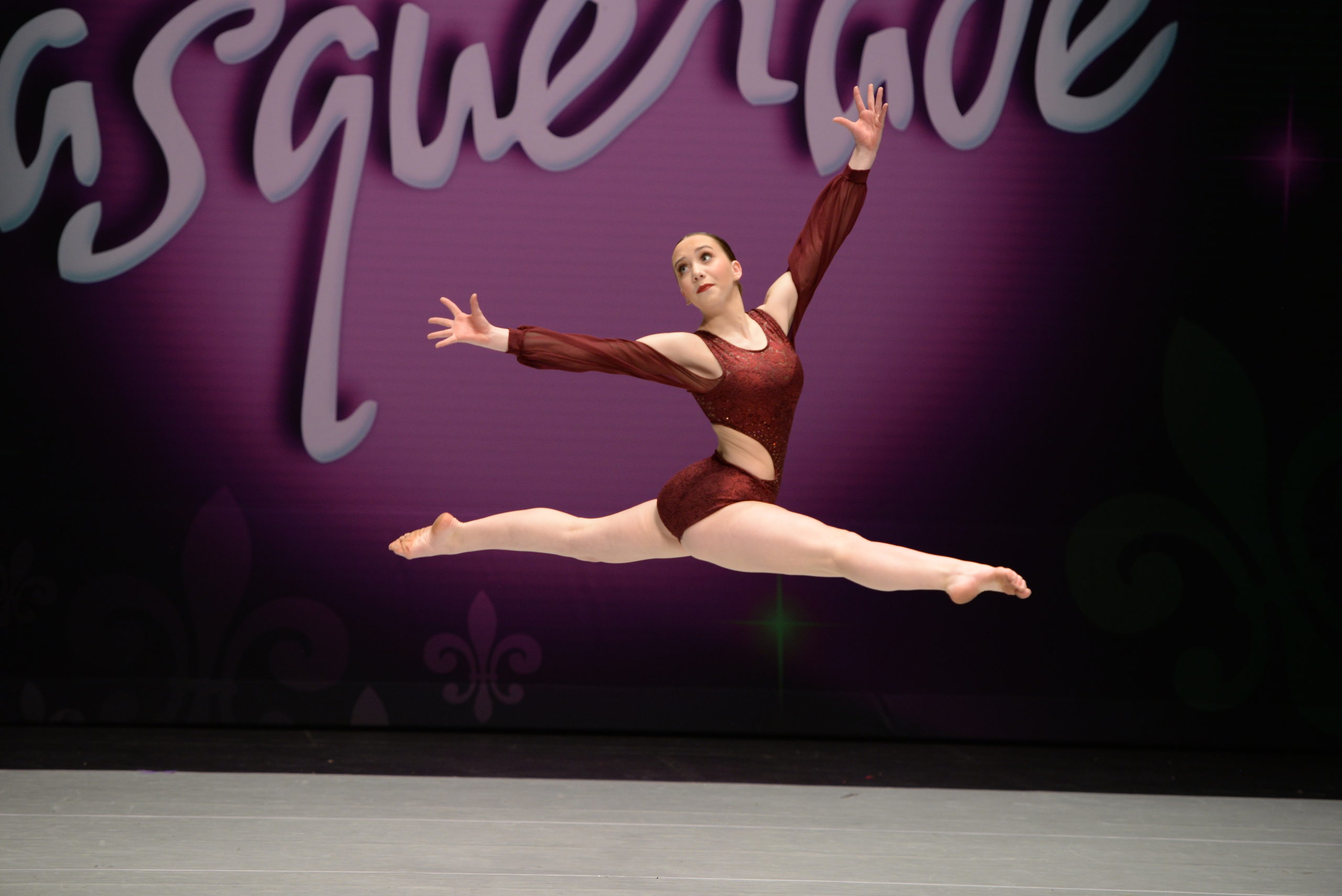 Emilia Cleveland- Assistant Dance Instructor
Emilia has been dancing at KMC Studios in Robbinsdale since she was three years old and her love for dance has only grown since then as she's taken part in almost every class available at the studio. Her work as a dancer includes ballet, jazz, tap, hip-hop, lyrical, pointe, and acro. In the 2019-2020 competition season, Emilia placed first as a contemporary soloist and duet partner. In addition, Emilia participated in her school gymnastics team, further honing her acro skills. Emilia is excited to give back and use her experience as a dancer to support the KMC student family as they develop and grow their skills and flourish as dancers.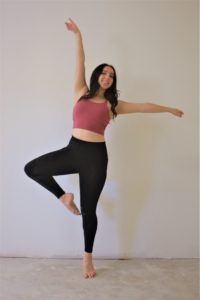 Adrianna Krueger- Assistant Dance Instructor
Adrianna, a junior at Sibley East High School, has been dancing with KMC Studios since she was four years old and is continuing with her 13th year. Her experience ranges from ballet, tap, jazz, and hip-hop. As a young dancer, Adrianna looked up to assistants as a positive role model and strives to represent the same for current dancers. Outside of dance, Adrianna is active in her school's Dance Team, National Honor Society, and Student Council. Adrianna could not be happier to share her passion for dance with students from the Arlington location and create KMC a safe and welcoming second home for them.